Entertaining Seen & Heard | September 19, 2016
Fall Into Coziness with Kelle Hampton
The holidays mean coming back indoors and huddling around our favorite parts of the home. Whether it's the dining room table or living room hearth, harvesting all of our favorite things is one of the perfectly endearing parts of fall. Of course, when it comes to the holidays, nothing is more in abundance than friends and family. Whether it's the last minute guests or the ones you've been planning on since late-July, now's the time to start thinking about getting your home in order for the season ahead.
Friend and Arhaus-lover Kelle Hampton knows all about getting her home organized for fall.We recently sent her some furniture for her living room just in time for the holidays and she shared her experience on her blog Enjoying The Small Things. She says,
"Fall is the gateway to loving your home[…] it is a season shift toward staying in."
When we think about staying in, we think about getting cozy on the couch and watching some movies into the evening… but what's not cozy is sitting down after a long day in a room full of chaos and clutter.
"With […] a constantly cluttered bookshelf with exposed cords, some busy prints and accessories to overcompensate for what I couldn't fix, and a general "anything goes" decor plan, we just weren't feeling the homey vibes for which we knew the room held potential."
After some decision-making about how to change up her room and make it more functional, Kelle says,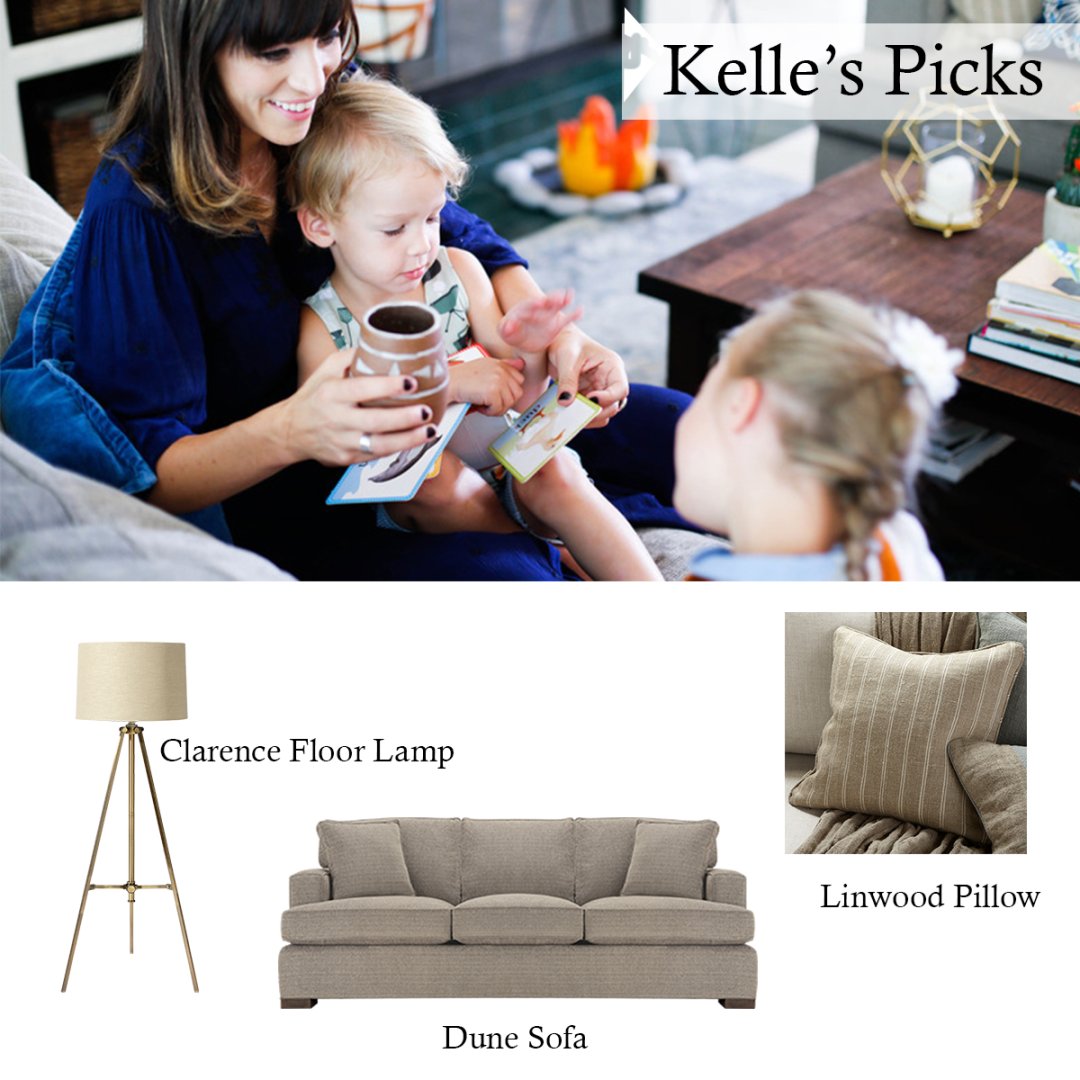 "As for choosing our sofas, I entertained a sectional but opted for two sofas for a few reasons: I love to change things up and a sectional would lock us in to one floor plan, I've always loved the classic look of two sofas facing each other and an important one–there wouldn't be a good place for our Christmas tree with a sectional, and Lord knows Christmas is a deciding factor around here. We also wanted a gray color that would work with a range of colors if we wanted to change the look of the living room over time by switching out the rug, accessories and throw pillows. We have a lot of blues in here now, but we could add warm tones, change it up with some black and white pops or even go with more wild color. Either way, these sofas are made to last and are a traditional style that will extend beyond changing trends."
Doesn't her new room look amazing? What are some of your favorite decluttering tips for fall?