Behind The Design | August 16, 2016
A World of Luxurious Leather
Our new collection of leather features sustainable tanneries from all over the world
In a small tannery in the hills of Italy, a father and son have been passing down old-world leather techniques for generations. Part of their commitment to quality is using sustainable resources and techniques that align closely with our own. Tanned for superior softness and durability, our new Anilina and Déjà Vu leathers are unlike any other. We worked closely with these Italian artisans to create a product exclusive to Arhaus—you won't find these leathers anywhere else on the market.
Made to endure years of wear, these leathers hold up to the elements and only get better with age. Our Anilina leather, which comes in 6 saturated, home fashion-inspired colors, is used on our Brentwood Sectional and Hadley Sofa, and is a full-grain leather with natural color variations and tones. Tumbled two times for exceptional softness, the distinct graining and wrinkling of this leather gives our Anilina a natural look and a particularly soft hand that drapes well on a variety of frames.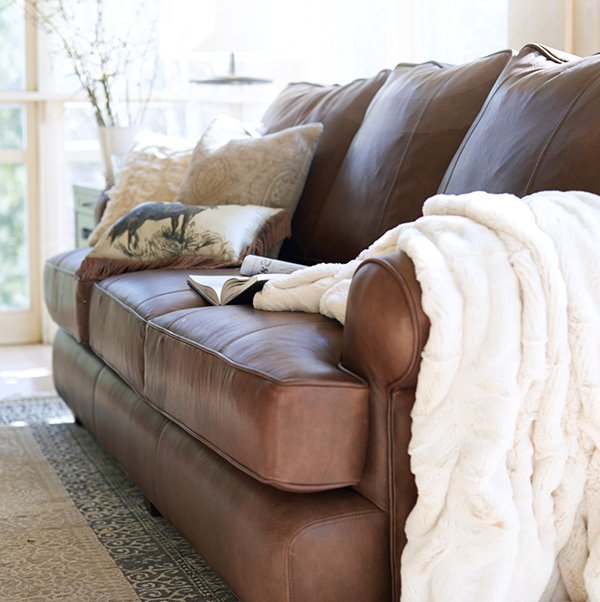 Our Clayton Sofa features the new Déjà Vu leather. This soft-sueded leather has a rich, velvety feel… almost like butter. It comes in 3 colors, including Holster, Prairie Dust and Stone, and is nearly impervious to spills and stains. Its rugged characteristics really show what the leather is able to endure in the years to come. With age and use, this leather will showcase a deep, rich patina that only improves the appearance and feel of this leather.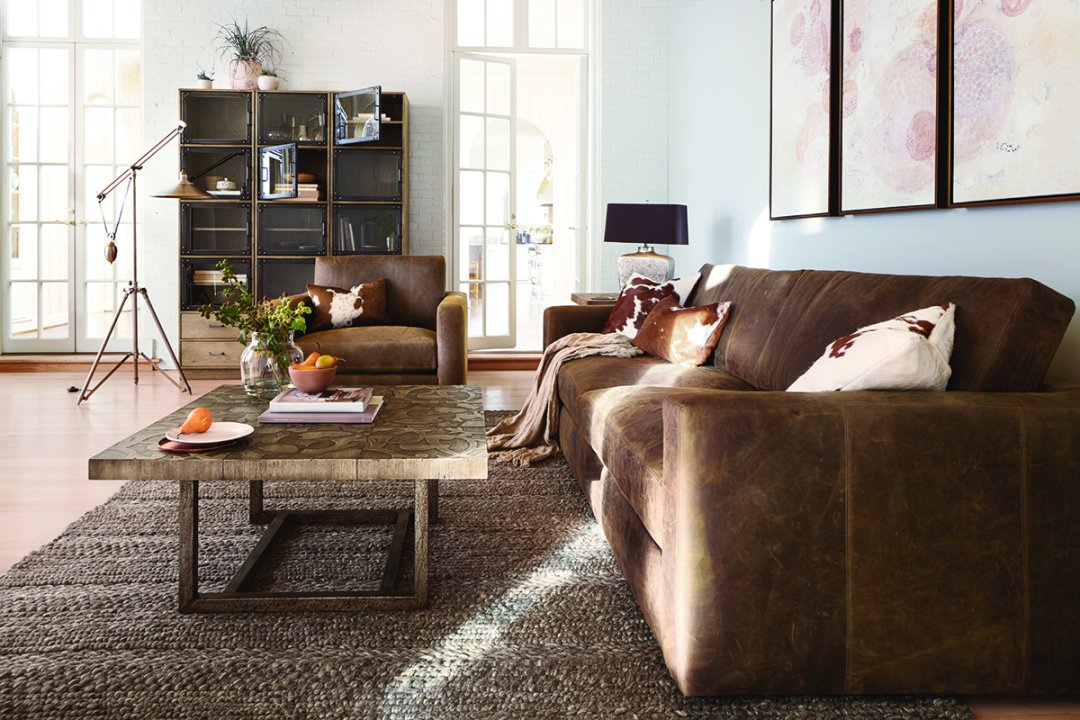 From New Zealand's North Island, our Bidford leather has a cool, drapey-hand. This aniline leather has been tanned with wax and oil, then milled and polished for a rich, velvety texture. The artistry of this leather is seen in the burnished, polished surface that showcases a luxurious, sueded effect, becoming more visually appealing with use and wear. Find this leather on a variety of frames, including our vintage-meets-modern Chapman Sofa.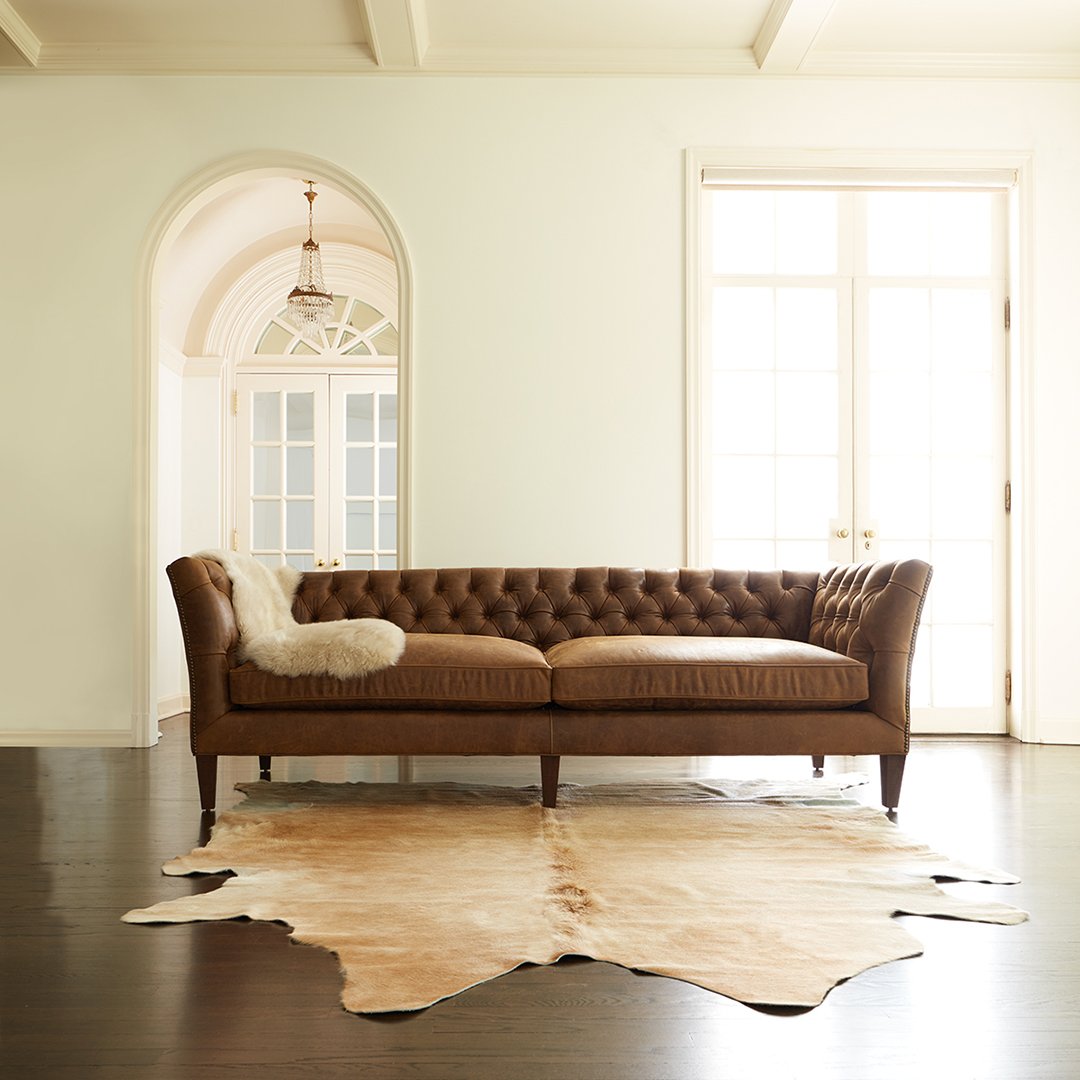 Hides are sent to North Carolina where our artisans preserve the integrity of each hide. With more than 30 years of experience, they know instantly where to place each piece of the pattern for a chair, sofa or sectional to make the most out of each hide. The patterned hide is then hand-cut by experts, backed with decking, then expertly sewn together by master seamstresses who know where to hand-sew and cut for the very best stitch.
At Arhaus, frames are hand-built, springs are hand-tied, buttons are hand-stamped and tufts are placed by hand. And now, more than ever before, we can also say we have an exceptional hand with our leathers.
Stop into a store near you to feel the difference with our new leathers—you'll be inspired to bring a piece home with you.